Pre-project proposal of the hotel complex "Hotel Grandeur Sochi" in Sochi, Lazarevsky district. 2019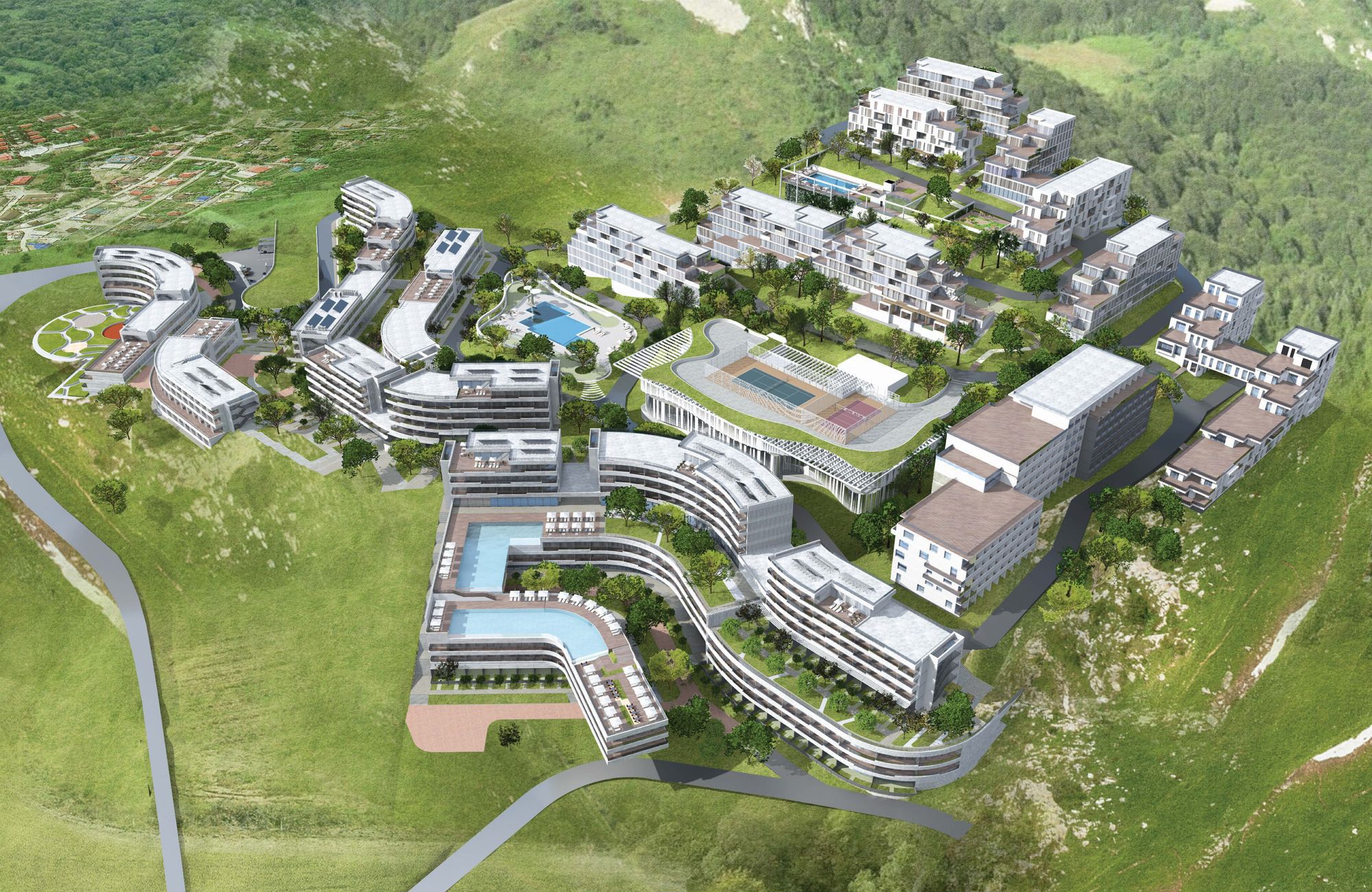 Project: 2019

Client: "OOO SIBSTROYINVEST"

Project leader: Saprichyan K.V.

Architects: Burdin M.N., Kalinina V.A., Kalinina A.O., Sinikov E.A., Silacheva I.N., Sunyaykin S.I.

* The design area can be divided into three parts, where the lower and upper have a strongly pronounced relief, and the middle part separating them is more calm. Such features of a relief were reflected in architectural decisions, having divided building on two big sites of a complex with the differing typology of building, on rather equal strip between which the big public space where the unfinished building of club-dining room with the pool is already located is organized. The building is planned to be reconstructed as a conference hall, a pool complex with a SPA area and a restaurant. On its roof there is a tennis court and a volleyball court. Nearby there is a recreation area with a swimming pool and a shopping center under it.
The lower part of the complex of hotels and apart-hotels forms terraced ribbons of buildings following the relief lines, between which a promenade with restaurants and shops is organized. At the bottom there is a children's club for 80 children with its own site and playgrounds.
The upper part of the complex is located on an even steeper terrain. It is not so busy and includes mainly only the hotel function. Both parts of the complex (upper and lower) have their own area with a swimming pool and playgrounds for games and recreation.

Technical and economic indications:
* Design area: 9.9 Ha;
* Total land area: 103,000 m2 (the exact amount will be specified by the Project)
* Underground Parking at 850 cars, with a total area of approximately 27 000 m2
* Types of apartments: 1-room 70%, 2-room 25%, 3-room 5%.