Memorial park complex in Pushkino (2006)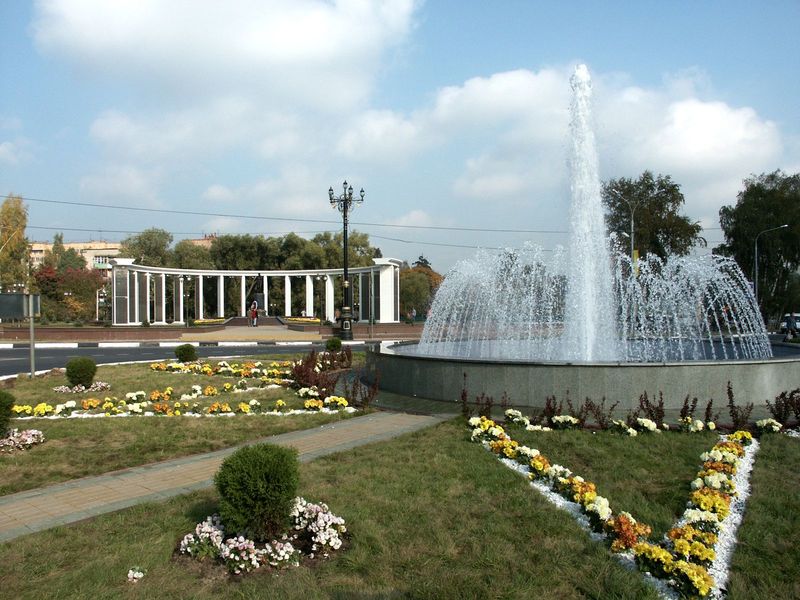 Project: 2006
Project managers: Saprichian K.V., Pavlova I.V.
Main engineer of the project: Fedorov N.A.
Architects: Gruzev A.D., Sergeeva E.V., Bobileva E.V., Tulpa A.V.


Memorial -park complex in Pushkino city is located on the crossing of the Moscow prospectus and Chekhov's street near a monument to the perish soldiers in the Great Native war.
The general site area is 1,4 hectares . The total water cascades height difference is 3,5 meters.
The projected main axis of all complex unite two architectural - plastic decisions: the victim soldiers memorial complex and the walking zone complex with water cascades and fountains. The axis of cascades go from a memorial complex, from dominant - a figure of "Grieving mother» surrounded by white colonnade of 5 meters in height with the names of perish soldiers.
Water cascades and fountains work in the closed system. Polychromatic night illumination of cascades and fountains is planned. More than 15 breeds of granite is used in cascades paving, it can be used both a granite and multi-color sidewalk slabs on the walking flights of stairs.
The complex should become the important memorial cultural center for the rest of Pushkino city inhabitants.