Accomplishment of territory, adjoining to the Voznesenye Temple in Khanty-Mansiysk (2005)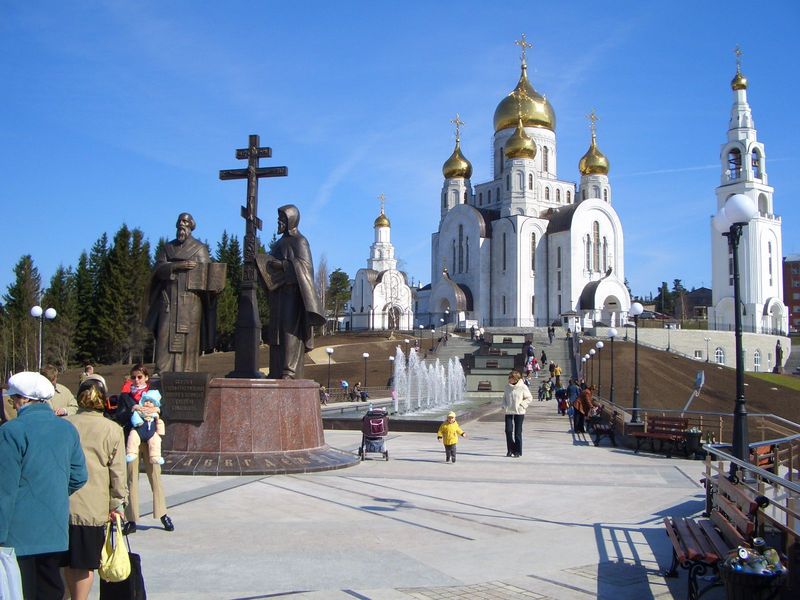 Project: 2005
The winner of the international festival "Zodchestvo" in 2006. Silver sign in "Buildings" section.

General director: Saprichian K.V.
Project manager: Saprichian K.V.
Main architect of the project: Dmitriev A.J.
Main engineer of the project: Fedorov N.A.
Architects: Vihorev B.G., Sergeeva E.V., Murashko A.

The first axis is oriented on the axis of the front entrance in the Temple. The second axis goes diagonally towards the city center. The general level difference is more than 20 meters on its extent. The stairs cascade is separated by freely planned water cascades. It is planed to name this part of the park complex «The road to the Temple». Park paths with children's playgrounds and rest places are located in a free lay-out in the contrast with strict axis of the main cascades complex.