Panting of restaurant plafond and mosaic in waiting room in river port and bus station building in Khanty-Mansiysk (2004)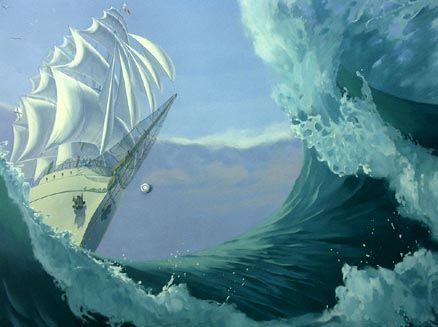 Project: 2004
Realization: 2004

General director: Saprichian K.V.
Project manager: Saprichian K.V
Main project architector: Belousov A.V.
Architects: Dobzhinskij I.D., Plevin I.V.
Painters: Judin P.V., Judin V.P

There is a restaurant on the second floor of the building, through which windows the Irtysh panorama can be seen. A spherical plafond on which rough northern sea with the ships of Russian discoverers are depicted is above the windows. The combination of a real Irtysh panorama and a picture of the rough sea on the plafond creates bright impressions at the spectator.
In the main waiting room, solved by the minimal plastic means, art accent is placed on the main axis – the region map made in the Florentine mosaic techniques (color marbles, semiprecious stones: lapis lazuli, malachite, onyx). The map carries information part also: it shows the basic river ways and motorways of the district.