Sculptural composition «Ships Assol» (Seeing off) in the river port in Khanty-Mansiysk (2004)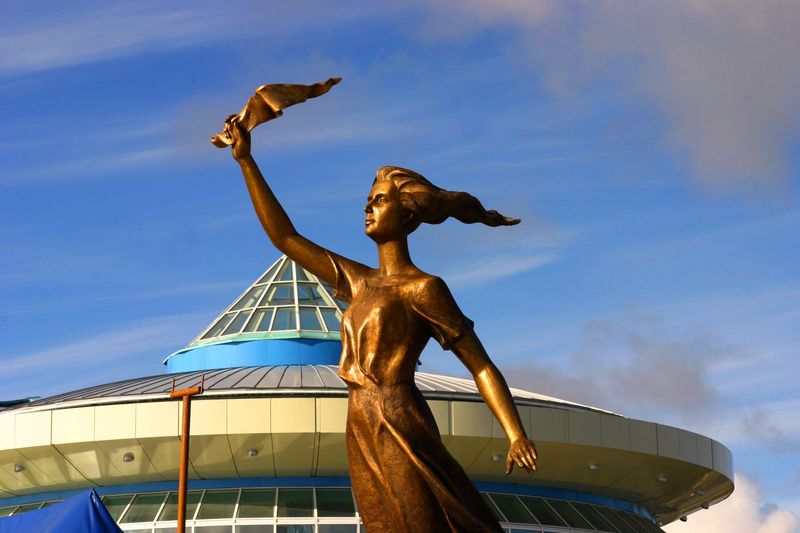 Project: 2004
General director: Saprichian K.V.
Idea author: Vihorev B.G.
Project manager: Saprichian K.V.
Main engineer of the project: Fedorov N.A.
Architects: Sergeeva E.V.
Sculptural works: Ljubimov N.N.

The sculptural composition "Seeing off" is located in Khanty-Mansiysk city river port on the quay opposite to a mooring. The location of a composition is specially projected in the general project of the quay accomplishment made from grey granite. Sculpture and pedestal are from bronze. The general height of a composition is more than five meters that allows to perceive all composition in proportion to spacious quay. The name of a composition is located on a granite pedestal, which possible variants are:
"How steamships are seeing off... "
"To whom who waits..."
"Seeing off"
The given sculpture should become that lyrical, pathetic dominant which will decorate river port and remain in memory of everyone who was in Khanty-Mansiysk by river way.