Fountain-rotunda on the main square of Khanty-Mansiysk (2001-02)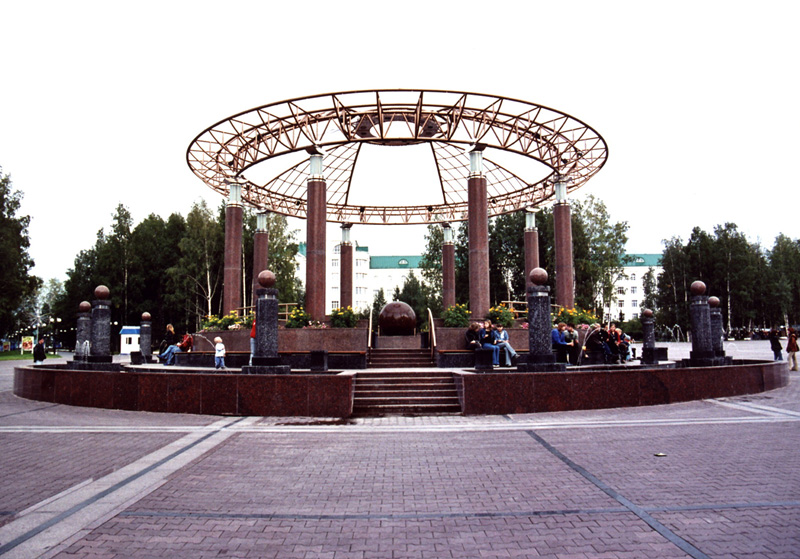 Project: 2001
Realization: 2001/2002
General director: Saprichian K.V.
Project manager: Saprichian K.V.
Architects: Korolenko V.A., Peida S.V.
Main designer: Kancheli N.V.

Parameters:
Site area- 564 m2,
Paving area - 677 m2,
Height - 9 m.

Fountain-rotunda was projected as a main square dominant on the several streets crossing. Twelve columns, located by radius symbolize twelve months. In the center of the composition the mosaic wind rose oriented by the world sides is located.