«Black sea mountain golf resort» in Krasnodar region, Gelendgik town, Mihajlovsky pereval (2006-07)
(in collaboration with Asadov studio)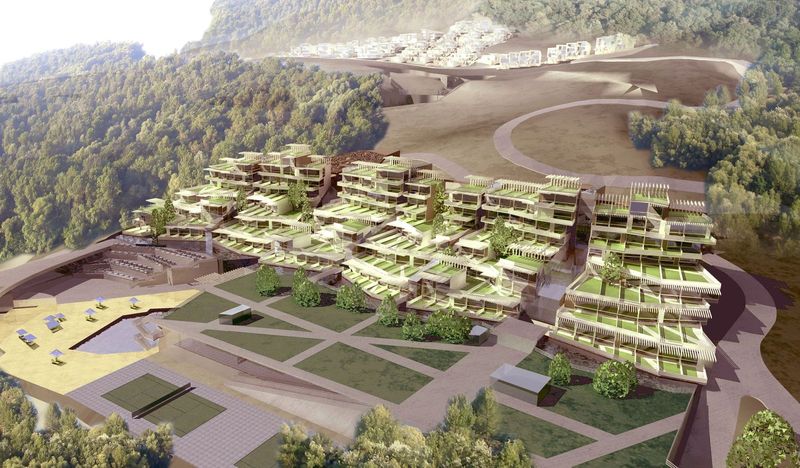 Project: 2006-2007
General director: Saprichian K.V.
Project manager: Asadov A.R.
Main architect of the project: Vdovin E.A.
Architects: Asadov A.А., Ovchinnikov I.V., Sandu А.I, Bobileva E.V., Tulpa A.V.
Main engineer of the project: Karklo G.K.

Golf – club, hotels, SPA, split-level houses, apartments, town-houses, cottages, administrative building, parkings, restaurants, service staff apartment houses, tennis courts, open pools, engineering constructions are located on the site. Total area of volumetric constructions - 86450 sq.m. The area of split-level parkings - 6185 sq. m. All constructions are planned in accordance with the relief of the site and minimization of constructional works. The principle of low-rise split-level constructions executed in modern architectural style, allows to be optimal situated in the existing relief and landscape of the district.