Reconstruction of the amphitheater building in Dushanbe, Tajikistan (2010)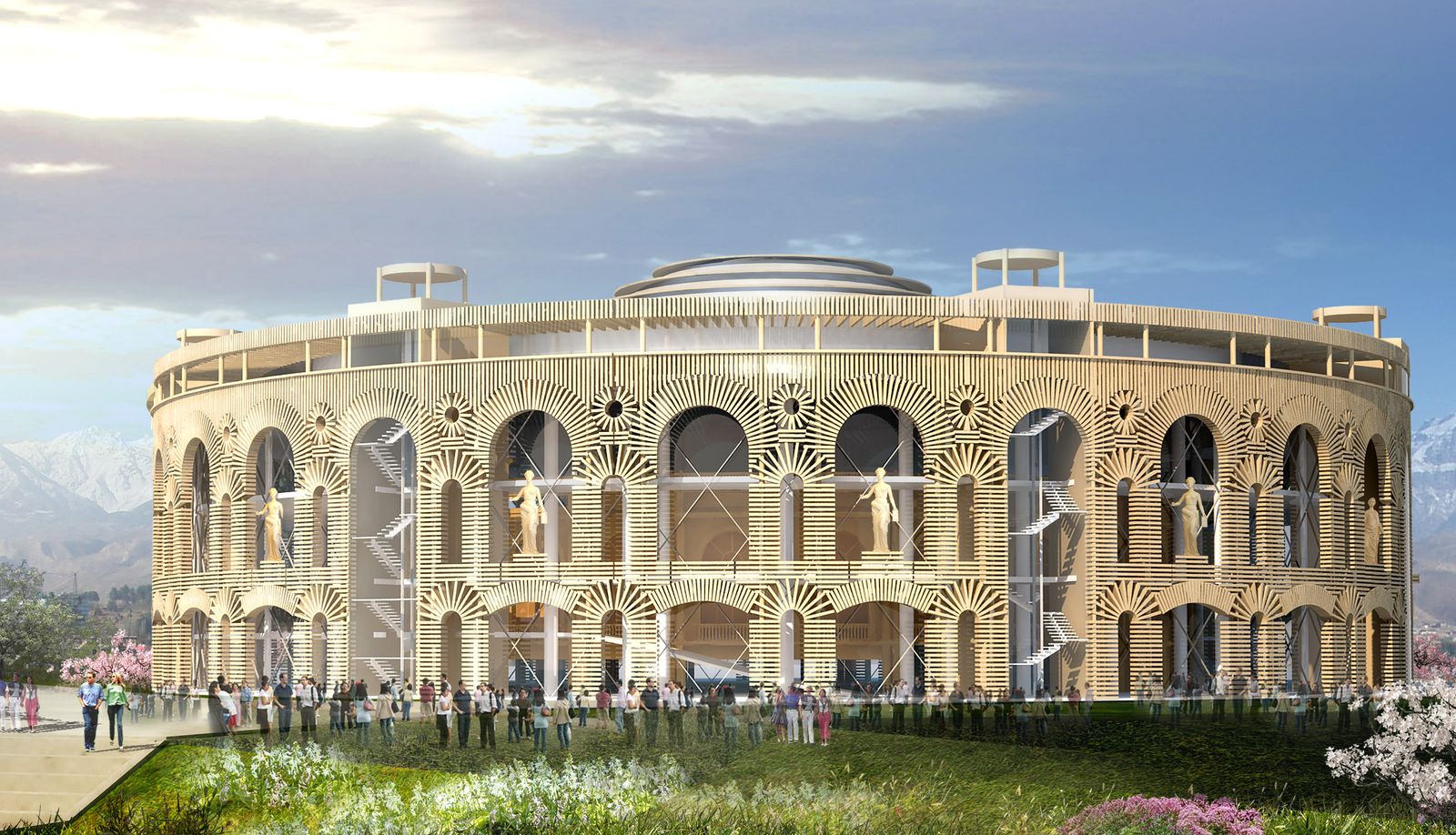 Project: 2010
Authors group managers: Saprichjan K.V., Asadov A.R.
Main architect of the project: Poroshkin А.J.
Architects: Malein M.M ., Zrajevsky D.А ., Nasirov B.I., Zarubina A.V ., Korneev I.V.
Main engineers of the project: Fedorov N.A.

Parameters: total area - 8150 square meters, the capacity of the hall - 3000 seats.

The project of amphitheater reconstruction supposes its capacity increase from 1250 up to 3000 seats, and also overlapping by a dome design. occupancy has considerably increased, and visibility of a stage has much more improved as well due to the hall lay-out change. Additional spectator seats are situated in loges on level 4.500 (behind an arch facade), and also on a balcony [level 10.200].
From outside the hall is covered with a two-layer cover. The first layer is a light transmissive wall (manufactured from stained-glass windows or a TFT-film), protecting new foyer and passing in an opaque dome. The second layer is the openwork metal design forming external walking gallery.
The form a new amphitheater cover remind the traditional image of east dome, and the modern design gives transparency and depth to all construction.