Infrastructure and architectural renovation of Beirut port. 2021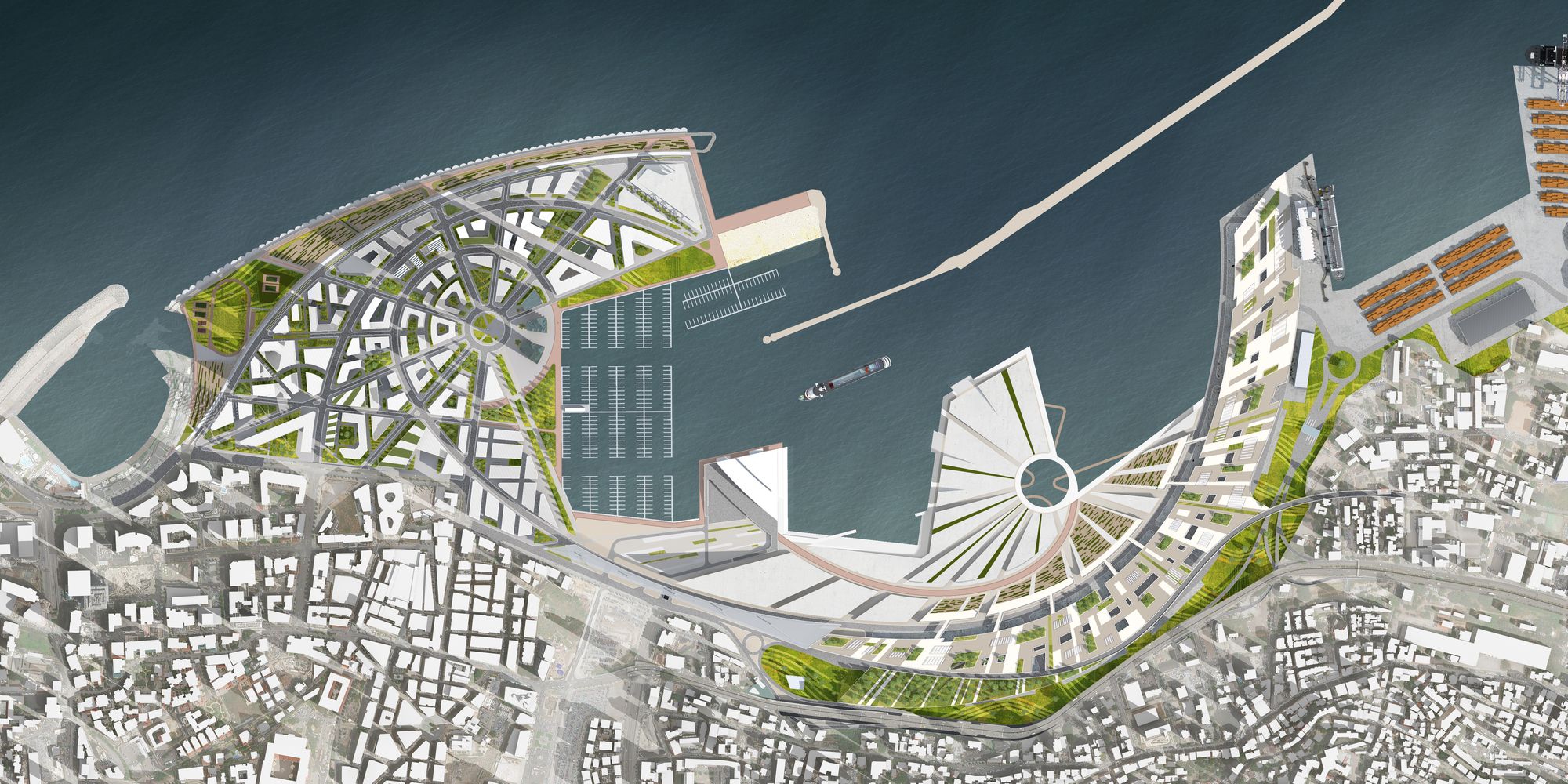 Project: 2021
Project organization: LLC «GrandProjectСity»

Project leader: Saprichyan K.V.

Architects: Sinikov E.A., Burdin M.N., Silacheva I.N., Samokhvalov A.

The August 4 bombing was the starting point from which the rebirth of Beirut should begin. And the entire master plan of the project is subordinated to this idea. From the center of the explosion, the rays of the roads radiate radially, forming arc-shaped blocks of the entire complex.